Every watch, wether it's new or antique, will need maintenance at regular intervals. Watches rely on extremely small quantities of oil and grease to function properly. With the passage of time, these lubricants degrade slowly until they cause the watch to perform poorly or stop working completely. Worn or broken parts can also cause the watch to malfunction. However, wear and tear sometimes only becomes obvious during repair. Having your watch serviced once every 3-6 years prevent major wear and tear and high repair costs.
The watch is inspected by microscope to find potential problems that need to be addressed
The watch is fully dissembled.
After disassembly, the parts are cleaned and inspected for wear and tear.
Worn or broken parts are replaced or repaired
The parts are washed in several baths with cleaning and rinsing solutions to remove all the old lubricants.
The parts are assembled, first the base movement, followed by functions like chronograph, automatic winding or a date function
During assembly, the function of every parts is checked and corrections are made when required.
Specials lubricants are used to lubricate in watchmaking, which are applied by needle like "oilers" in extremely small quantities.
When the watch is fully assembled, all functions are tested and the movement is regulated.
When your vintage watch needs maintenance or repair, it can be hard to find the right place to go. Horlogica offers watchmaking services for most vintage watches. We are specialized in the repair and maintenance of watches made by the well-known Swiss brands. We have over 10 years of experience in the repair of vintage watches. Our clients are both collectors and professionals, like auctioneers and vintage watch dealers. Due to our specialization, we are selective in the watches we accept for repair. If you would like to have your watch repaired, please contact us to discuss the possibilities.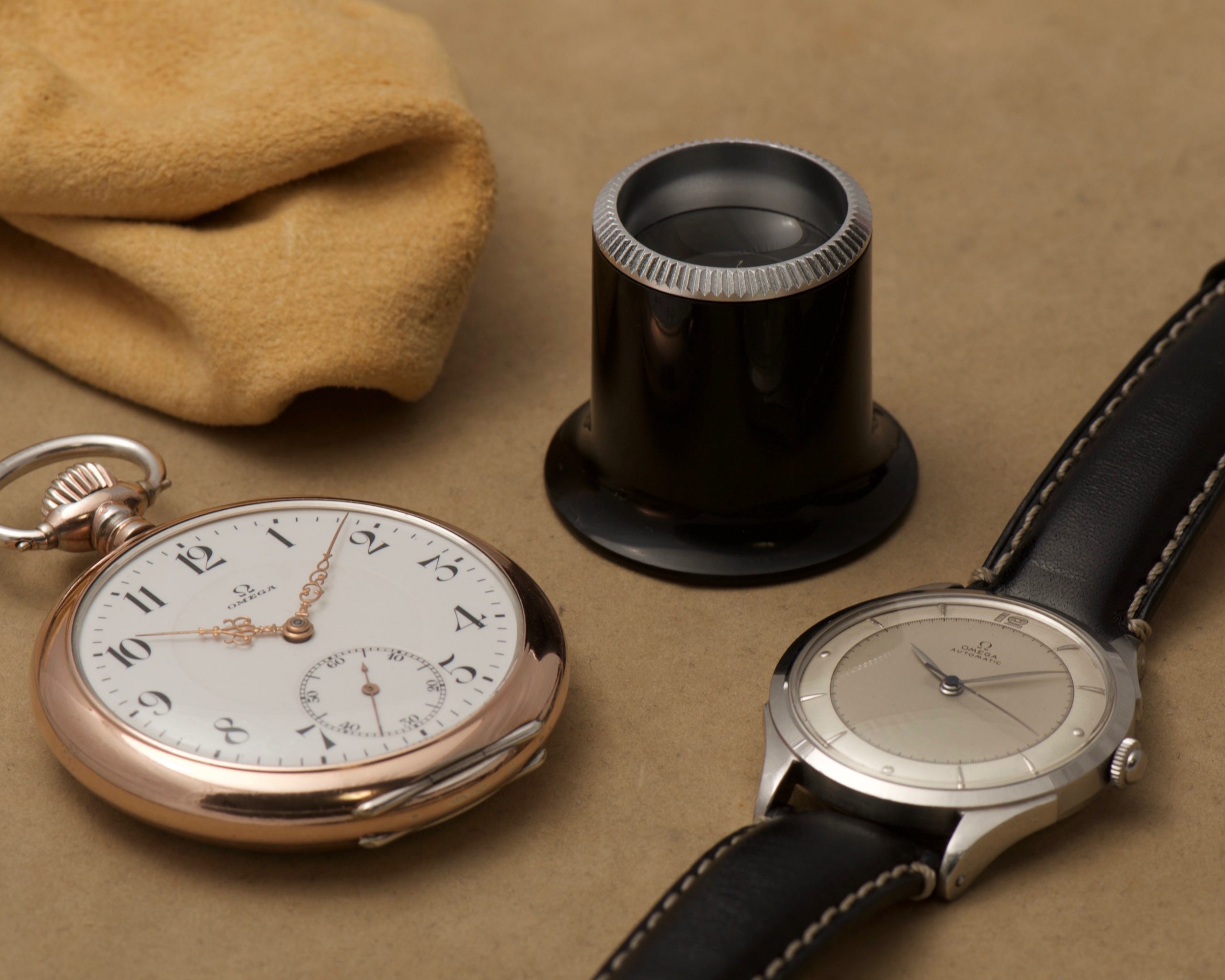 Knowledge is power in the watch market. Maybe you want to acquire a new piece and want to have to checked for originality, or want to sell an inherited watch collection and don't know where to start. We have numerous years of experience in the watch market and we offer our knowledge and experience to our customers. In the past years, we did successful projects for a wide range of customers. Please feel free to contact us to see if we can help you with your request. We are there to help you!
Examples of consultancy activities we did in the past years:
restructuring of the watch department of an auction house
consultancy regarding the watch market for vintage watch dealers, watch brands and auctioneers
valuation of inherited watches or watch collections and helping the relatives to sell the watch or collection
countless of valuations and authentications of watches
writing articles about watches, watch brands, history, watchmaking and for websites and print media